Toxicological and behavioral impacts of atrazine on Trichogrammatidae (Hymenoptera) in choice tests
Abstract
Weeds should be controlled with low impact methods and selective agrochemicals that have little or no effect on non-target organisms. This study aimed to evaluate the effect of the herbicide atrazine (triazine class) on 10 Trichogrammatidae (Hymenoptera) species. A female of 10 species of these natural enemies was individually placed in a glass test tube (free-choice test) with two paper cards containing 45 Anagasta (Ephestia) kuehniella (Lepidoptera: Pyralidae) eggs (treatment and control), with 10 replications. The cards were sprayed with the herbicide atrazine at 8.07 L/ha; the control was sprayed with distilled water. Parasitism by these natural enemies was allowed for 48 h. Atrazine changes the behavior of female parasitoids, reducing the parasitism (≈ 71 %) and emergence (≈ 74 %) rates and sex ratio (≈ 74 %) of the Trichogrammatidae species, except for Trichogramma galloi and T. bennetti. No females emerged from eggs parasitized by T. acacioi, Trichogrammatoidea annulata, T. atopovirilia, T. bruni, T. brasiliensis, T. demoraesi, and T. soaresi with atrazine. The results revealed that atrazine herbicide is harmless to T. bennetti and T. galloi, but it was moderately harmful (80 – 99 % reduction) to the other Trichogrammatidae species based on the parasitism and emergence rates.
Authors
Downloads
Download data is not yet available.
Keywords
Biological control
egg parasitoid
hormesis
Trichogramma
Trichogrammatidae
Zea mays
control biológico
parasitoide del huevo
hormesis
Trichogramma
Trichogrammatidae
Zea mays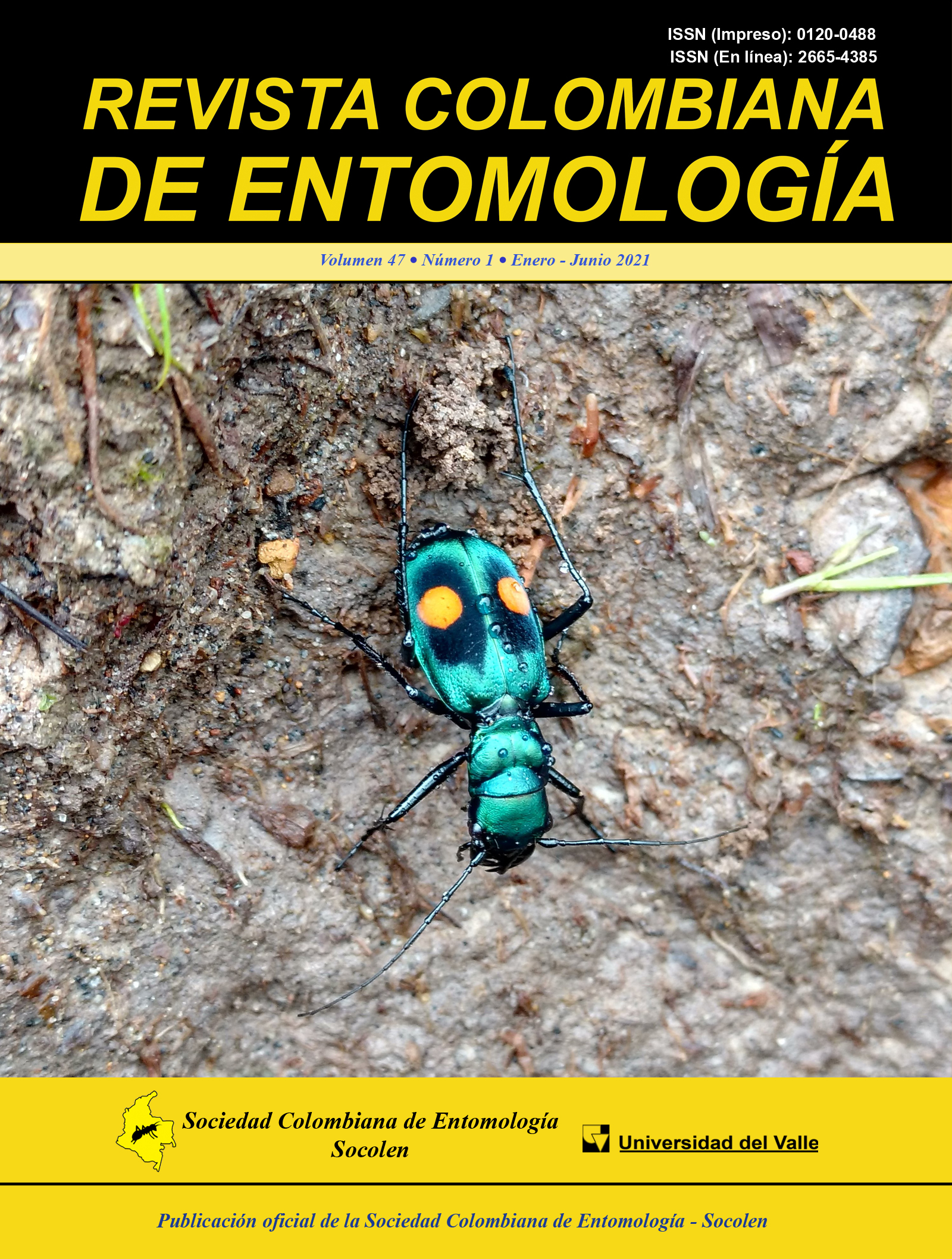 | 0 |
How to Cite
Demolin Leite, G. L. ., Rodrigues Bispo, E. P. ., Costa Alvarenga, . A. ., de Paulo, P. D. ., Soares, M. A., & Lemes, P. G. . (2021). Toxicological and behavioral impacts of atrazine on Trichogrammatidae (Hymenoptera) in choice tests. Revista Colombiana De Entomología, 47(1). https://doi.org/10.25100/socolen.v47i1.8445
Section
Control / Research paper
Copyright (c) 2021 Array
This work is licensed under a Creative Commons Attribution-NonCommercial-ShareAlike 4.0 International License.