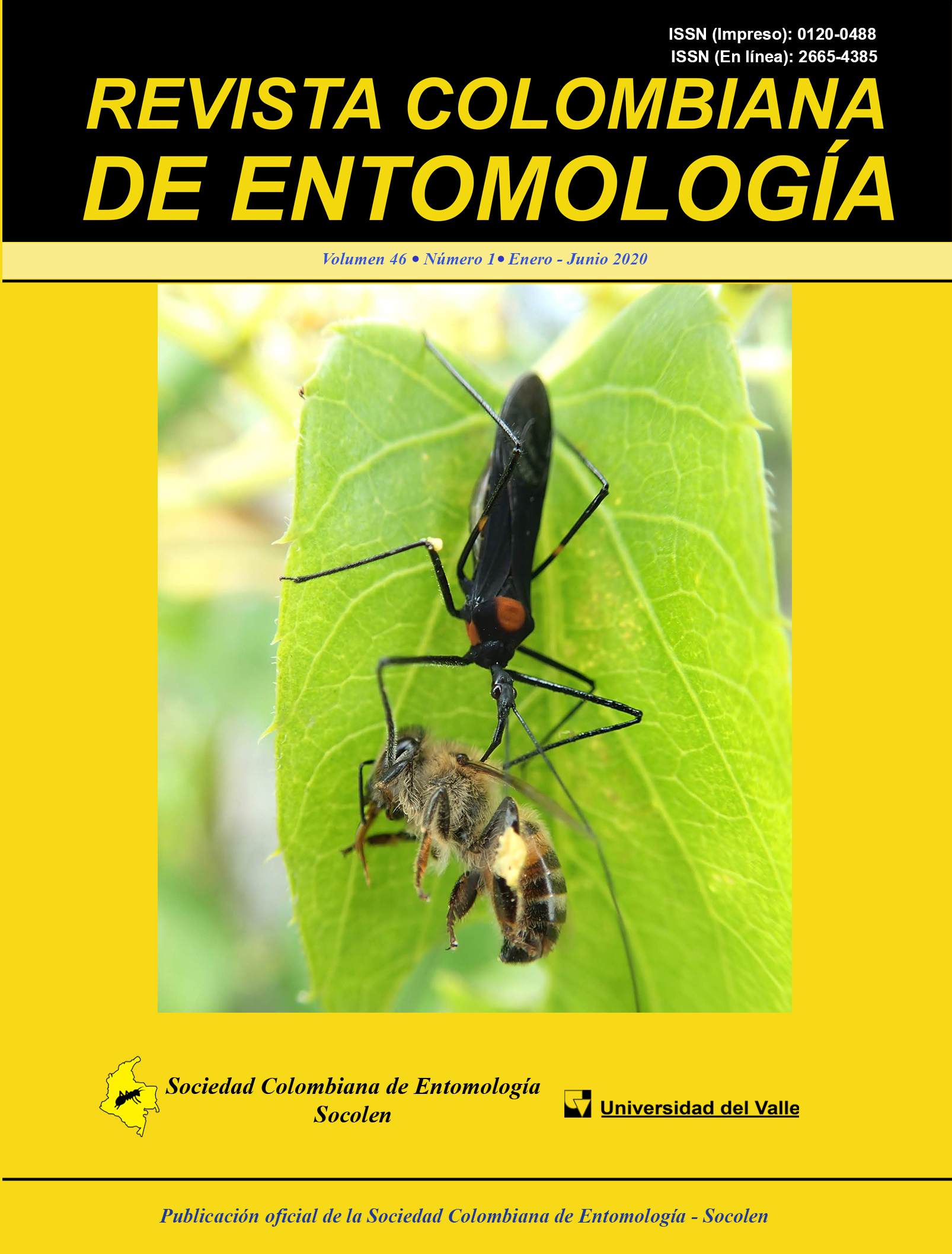 New records of Cephaloleia (Coleoptera: Chrysomelidae) pest of oil palm in Colombia
Cephaloleia depressa Cephaloleia vagelineata Elaeis guineensis Neotropic
Main Article Content
The taxonomic identity of Cephaloleia vagelineata was confirmed and the species Cephaloleia depressa is reported for the first time in Colombia and causing damage in oil palm plantations. Adult morphological descriptions of both species are provided to facilitate their identification.
Barrios-Trilleras, C. E., Castillo-Villarraga, N. J., Bustillo-Pardey, A. E., & Staines, C. L. (2020). New records of Cephaloleia (Coleoptera: Chrysomelidae) pest of oil palm in Colombia. Revista Colombiana De Entomología, 46(1), e6863. https://doi.org/10.25100/socolen.v46i1.6863
This work is licensed under a Creative Commons Attribution-NonCommercial-ShareAlike 4.0 International License.
Authors retain the copyright on their work and are responsible for the ideas expressed in them. Once a manuscript is approved for publication, authors are asked for a publication license for the term of legal protection, for all territories that allows the use, dissemination and disclosure of the same.