Updated status of whiteflies (Hemiptera: Aleyrodidae) in Jordan with emphasis on the Bemisia tabaci species complex
Abstract
Whiteflies are economically important plant pests that cause damage to crops worldwide. This study aimed to update the status of whiteflies in Jordan by combining the classical morphological identification and the DNA markers using the mitochondrial cytochrome oxidase I (mtCOI) gene. Over the course of three consecutive years, 111 whiteflies were collected from different geographical regions and different plant hosts in Jordan. The results showed that, in addition to Bemisia tabaci, another nine different whitefly species were identified, including two species that were recorded for the first time in Jordan: Africaleurodes coffeacola, and Tetraleurodes neemani. A special focus has been given to economically important plant pests like the B. tabaci species complex. Three different diagnostic techniques were used to identify B. tabaci putative species based on mtCOI gene. All the collected samples of B. tabaci species complex were identified as Middle East–Asia Minor 1 (MEAM1) putative species.
Authors
Ihab Ghabeish

Al-Balqa Applied University, As-Shoubak University College, Department of Agricultural Sciences

Mais Sweiss

Al-Balqa Applied University, Faculty of Agricultural Technology, Department of Biotechnology

Ghandi Anfoka

Al-Balqa Applied University, Faculty of Agricultural Technology, Department of Biotechnology
Downloads
Download data is not yet available.
Keywords
Identificación molecular
moscas blancas
plagas
MEAM1
mtCOI
Bemisia tabaci
Molecular identification
white flies
pests
MEAM1
mtCOI
Bemisia tabaci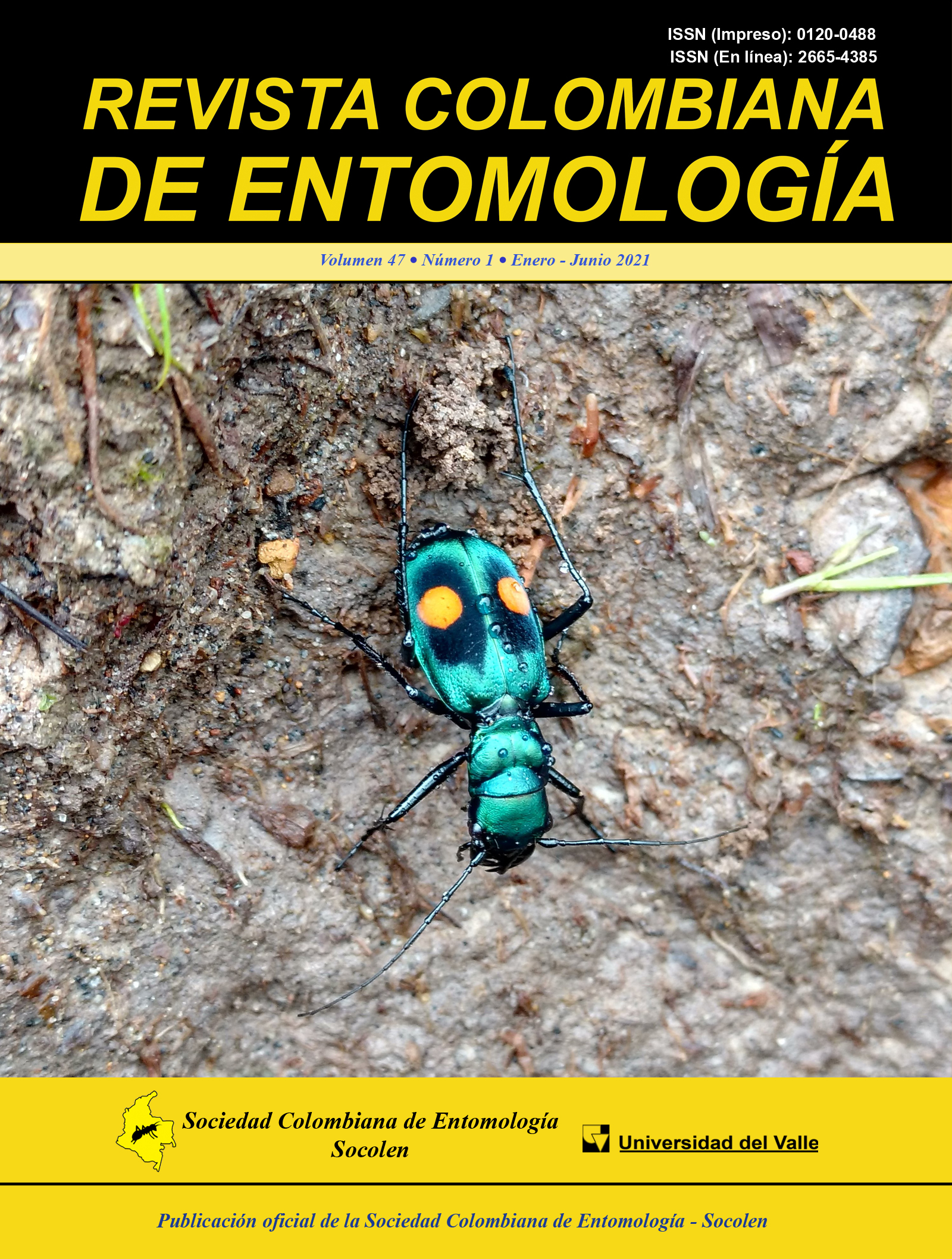 | 0 |
How to Cite
Ghabeish, I., Sweiss, M. ., & Anfoka, G. (2021). Updated status of whiteflies (Hemiptera: Aleyrodidae) in Jordan with emphasis on the Bemisia tabaci species complex. Revista Colombiana De Entomología, 47(1), 1-9. https://doi.org/10.25100/socolen.v47i1.8944
Section
Agriculture / Research paper
Copyright (c) 2021 Array
This work is licensed under a Creative Commons Attribution-NonCommercial-ShareAlike 4.0 International License.