Description of teratologies in two species of the genus Phyllophaga (Coleoptera: Scarabaeidae: Melolonthinae)
Abstract
The aim of this work is to describe and illustrate new teratological cases in species of the genus Phyllophaga. A total of 830 specimens collected in 2013 and 2017 in Sierra Sur region of the state of Oaxaca, Mexico were reviewed. Two cases of morphological anomalies were found. The first case is a clypeal malformation in Phyllophaga dasypoda, and the second case is a bifurcated right antenna with double antennal club in Phyllophaga misteca.
Authors
Downloads
Download data is not yet available.
Keywords
Anomalías
malformaciones
escarabajos de mayo
esquistomelia
sinfisoceria
Anomalies
malformations
may beetles
schistomely
symphysocery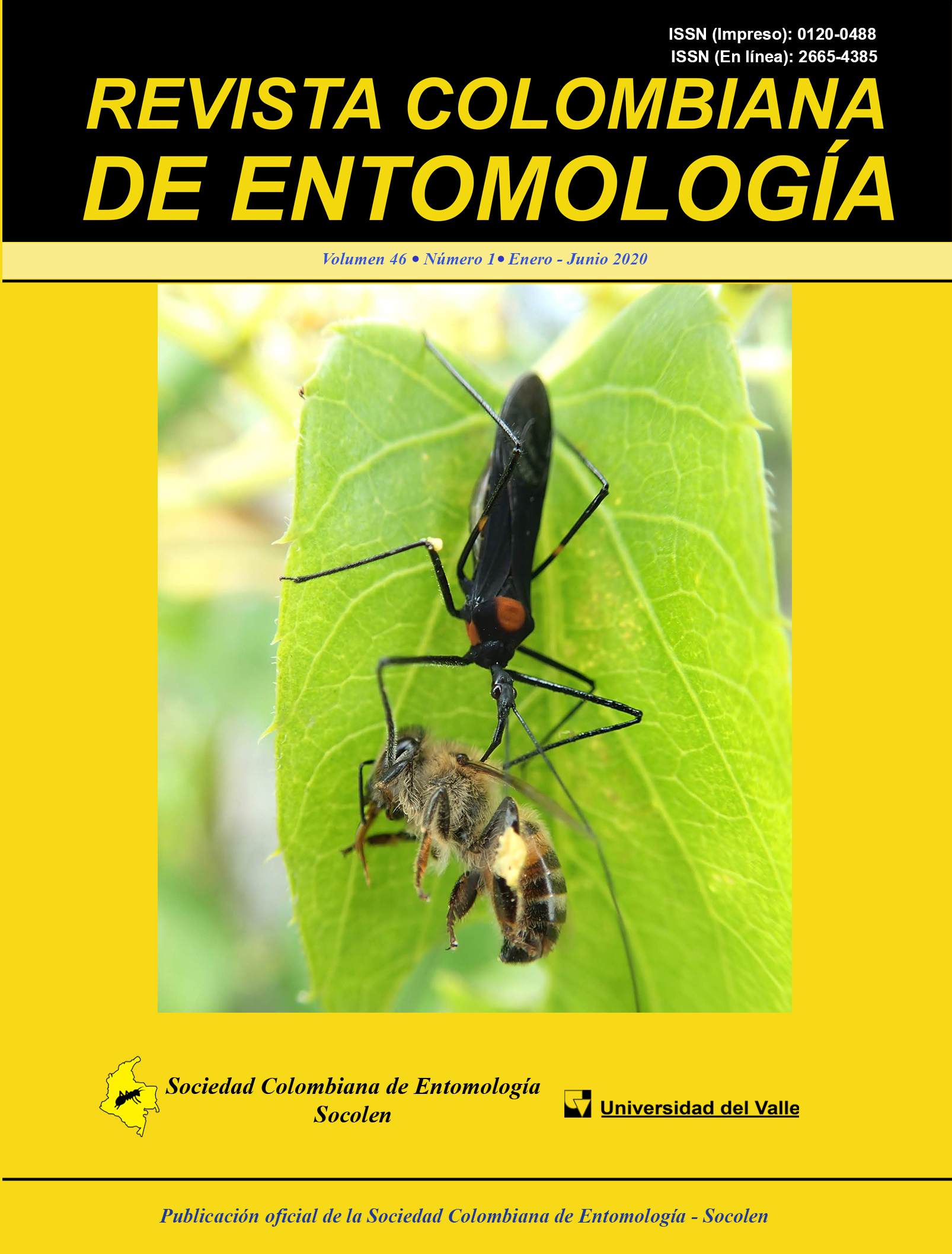 | 249 |
How to Cite
Guzmán-Vásquez, H. M., Hernández-Cruz, J., & Gasca-Álvarez, H. J. (2020). Description of teratologies in two species of the genus Phyllophaga (Coleoptera: Scarabaeidae: Melolonthinae). Revista Colombiana De Entomología, 46(1), e8538. https://doi.org/10.25100/socolen.v46i1.8538
Section
Basic / Scientific notes
Copyright (c) 2020 Array
This work is licensed under a Creative Commons Attribution-NonCommercial-ShareAlike 4.0 International License.