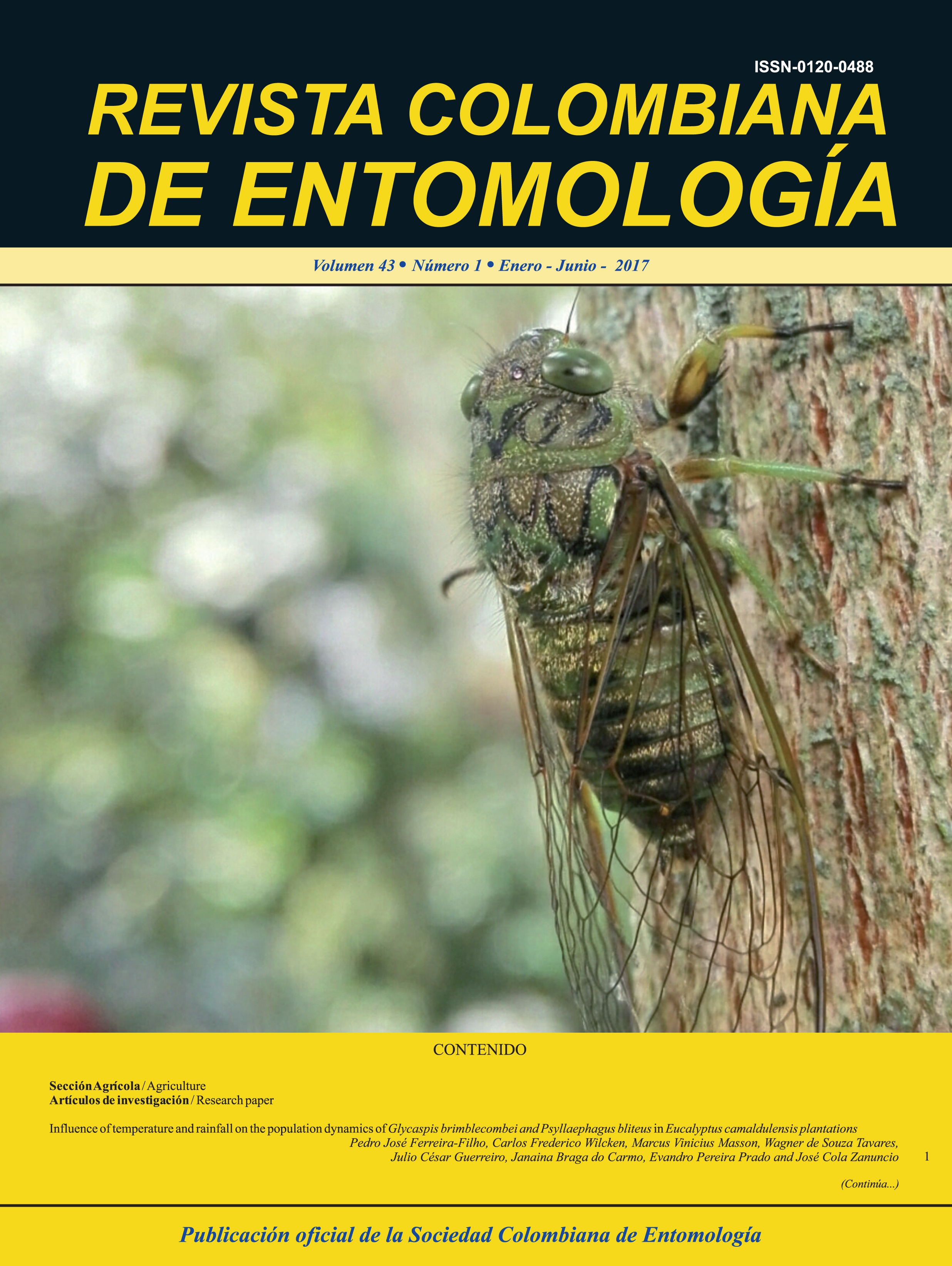 Registro de lonqueidos (Diptera: Lochaeidae) en municipios del estado de Alagoas, Brasil
Neosilba Moscas frugívoras Planta huésped Plaga invasora Diversidad
Main Article Content
Los estudios de moscas frugívoras en el estado de Alagoas, Brasil, se concentran en las especies denominadas moscas de las frutas (Tephritidae). Este reporte se refiere al registro de las especies de Neosilba en cinco municipios del estado de Alagoas: Neosilba bella, N. certa, N. glaberrima, N. inesperata, N. pendula y N. zadolicha.
Dos Santos, J. M., Forti Broglio, S. M., Da Costa, S. S., Dias-Pini, N. D. S., & Strikis, P. C. (2017). Registro de lonqueidos (Diptera: Lochaeidae) en municipios del estado de Alagoas, Brasil. Revista Colombiana De Entomología, 43(1), 125–128. https://doi.org/10.25100/socolen.v43i1.6660
Downloads
Download data is not yet available.
Authors retain the copyright on their work and are responsible for the ideas expressed in them. Once a manuscript is approved for publication, authors are asked for a publication license for the term of legal protection, for all territories that allows the use, dissemination and disclosure of the same.