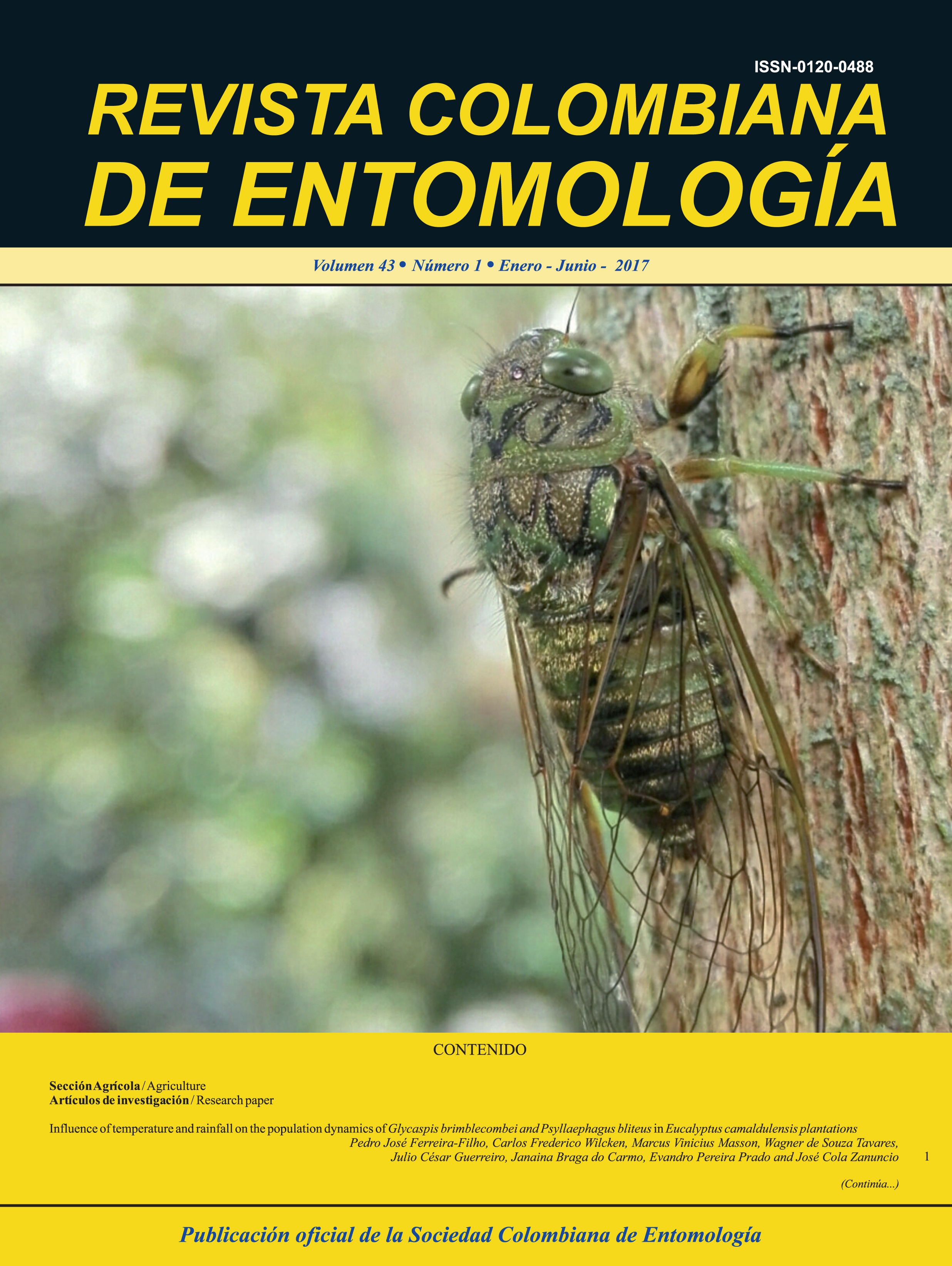 First record of Xylosandrus compactus (Coleoptera: Curculionidae: Scolytinae) on cocoa in Peru
Theobroma cacao Nursery Insect pest
Main Article Content
The weevil Curculionidae Scolytinae Xylosandrus compactus is a polyphagous invasive pest native to Asia. It is now found in tropical and subtropical areas of all continents. The insect probably entered South America in the 1970s, where it was first detected in 1973 in Peru and then detected in the Peruvian Amazon in 1991. This paper is the first report of it on cacao in the Peruvian Amazon, where it is causing serious damage to cocoa nurseries. Several control methods are proposed.
Delgado, C., & Couturier, G. (2017). First record of Xylosandrus compactus (Coleoptera: Curculionidae: Scolytinae) on cocoa in Peru. Revista Colombiana De Entomología, 43(1), 121–124. https://doi.org/10.25100/socolen.v43i1.6659
Downloads
Download data is not yet available.
Authors retain the copyright on their work and are responsible for the ideas expressed in them. Once a manuscript is approved for publication, authors are asked for a publication license for the term of legal protection, for all territories that allows the use, dissemination and disclosure of the same.