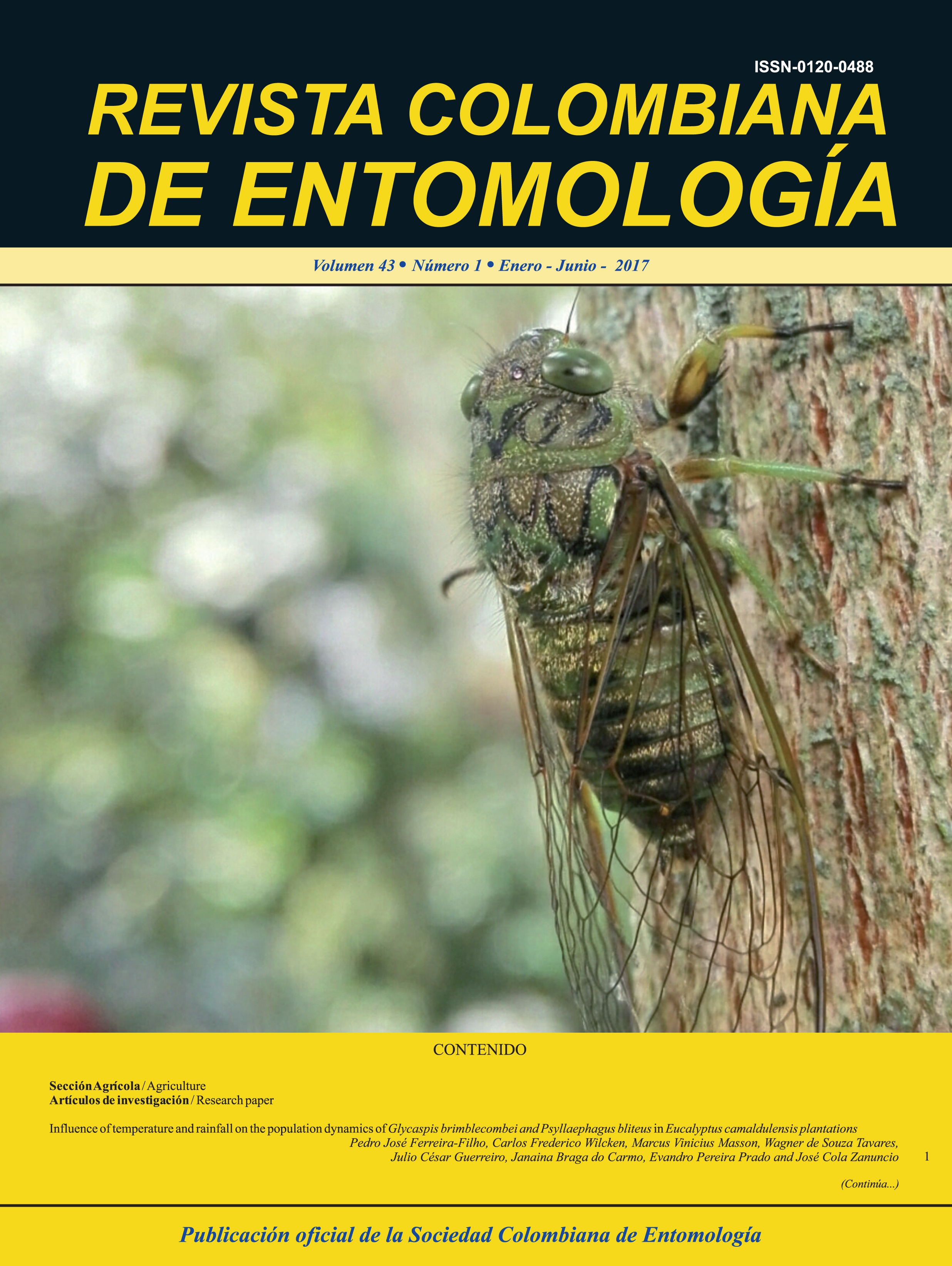 New host palms of Raoeilla indica (Acari: Tenuipalpidae) en Cuba
Biodiversity Alien mite species Arecaceae
Main Article Content
One of the causes of greater incidence and threat to biodiversity is the introduction of exotic species. Raoiella indica Hirst (Acari: Tenuipalpidae) has been reported in Cuba since 2008. This species not only affects plants of economic importance, its habitat also includes botanical species of the family Arecaceae. This real and potential threat to native biological diversity, palm collections, coupled with the limited knowledge of, but growing interest in the impacts of exotic species are the reasons that justify the present work. For its execution, a survey of R. indica was carried out in all the botanical gardens of Cuba that had palmetum, besides the palmaceas of avenues and gardens of Varadero hotels and the nursery that supports these species in this touristic area. It was found that of the 214 taxa of palms sampled, 66 are hosts of R. indica, and of them, 32 constitute new reports. The avenues and gardens of Varadero hotels and the nursery were those that had higher proportion of infested species values. R. indica showed characteristics of invasive species on Colpothrinax wrightii Griseb. & H.Wendl. Ex Voss, an endemic and threatened species. This prospect allowed this study to make the most complete record of host palms that has been reported for this exotic species for Cuba and the world, showing its potential ecological impact on palm biodiversity, as well as the vital importance of future management strategies.
Ramos-Lima, M., Moreno-Rodríguez, D., & Vargas-Sandoval, M. (2017). New host palms of Raoeilla indica (Acari: Tenuipalpidae) en Cuba. Revista Colombiana De Entomología, 43(1), 113–120. https://doi.org/10.25100/socolen.v43i1.6658
Downloads
Download data is not yet available.
The copyright of the Revista Colombiana de Entomología belongs to the Sociedad Colombiana de Entomología. The Society does not take responsibility or liability for any idea expressed by the authors. No publication, national or foreign, may reproduce or translate the articles or summaries, without the written permission of the publisher. Anyone interested in a free copy of a paper can download it directly from the journal website, request it directly from the author whose address appears on the first page of the article or asking for it to revista.entomologia@univalle.edu.co.