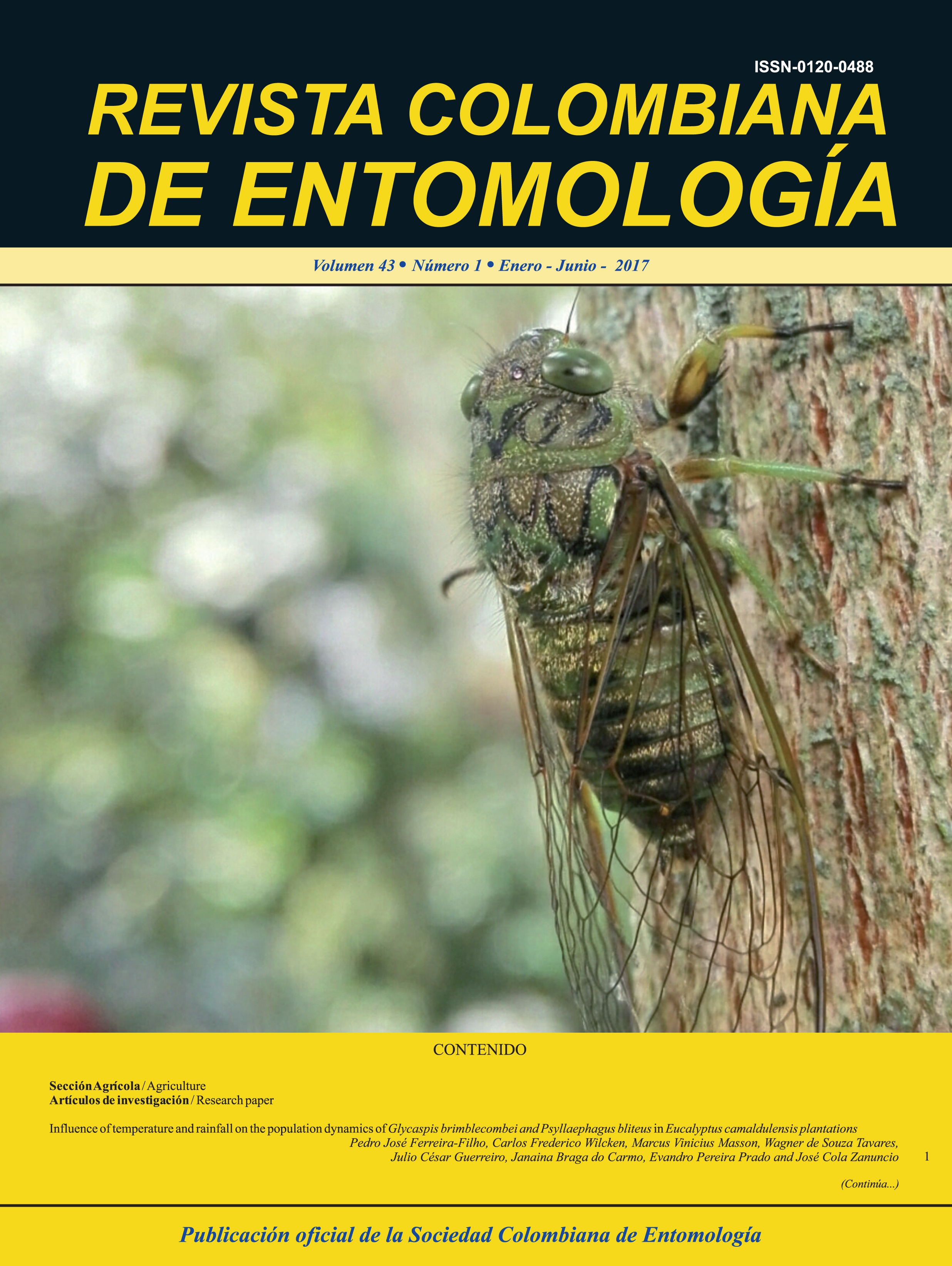 Los primeros registros de gorgojos (Coleoptera: Curculionidae) del cuaternario colombiano copal
Taxonomía Sistemática Copal Cuaternario
Main Article Content
Se describen e ilustran cuatro nuevas especies preservadas en copal del Cuaternario Colombiano: Stenommatus copalicus sp. nov. (Curculionidae: Dryophthorinae), Conotrachelus dysaethrius sp. nov., Cydianerus eukrinus sp. nov. Se incluyen claves para las especies recientes y fósiles de Stenommatus en las especies del Nuevo Mundo, recientes y fósiles de Conotrachelus con carenas de segunda y los intervalos de élitros quinto roto y tamaños de cuerpo más de 7,0 mm; y se dan las especies recientes y fósiles de Cydianerus en Nuevo Mundo. Es el primer registro de especímenes pertenecientes a Curculionidae preservados en copal colombiano y los primeros registros de los géneros Stenommatus y Cydianerus en Colombia.
Poinar, Jr., G., & Bukej, A. (2017). Los primeros registros de gorgojos (Coleoptera: Curculionidae) del cuaternario colombiano copal. Revista Colombiana De Entomología, 43(1), 85–90. https://doi.org/10.25100/socolen.v43i1.6654
Downloads
Download data is not yet available.
Authors retain the copyright on their work and are responsible for the ideas expressed in them. Once a manuscript is approved for publication, authors are asked for a publication license for the term of legal protection, for all territories that allows the use, dissemination and disclosure of the same.