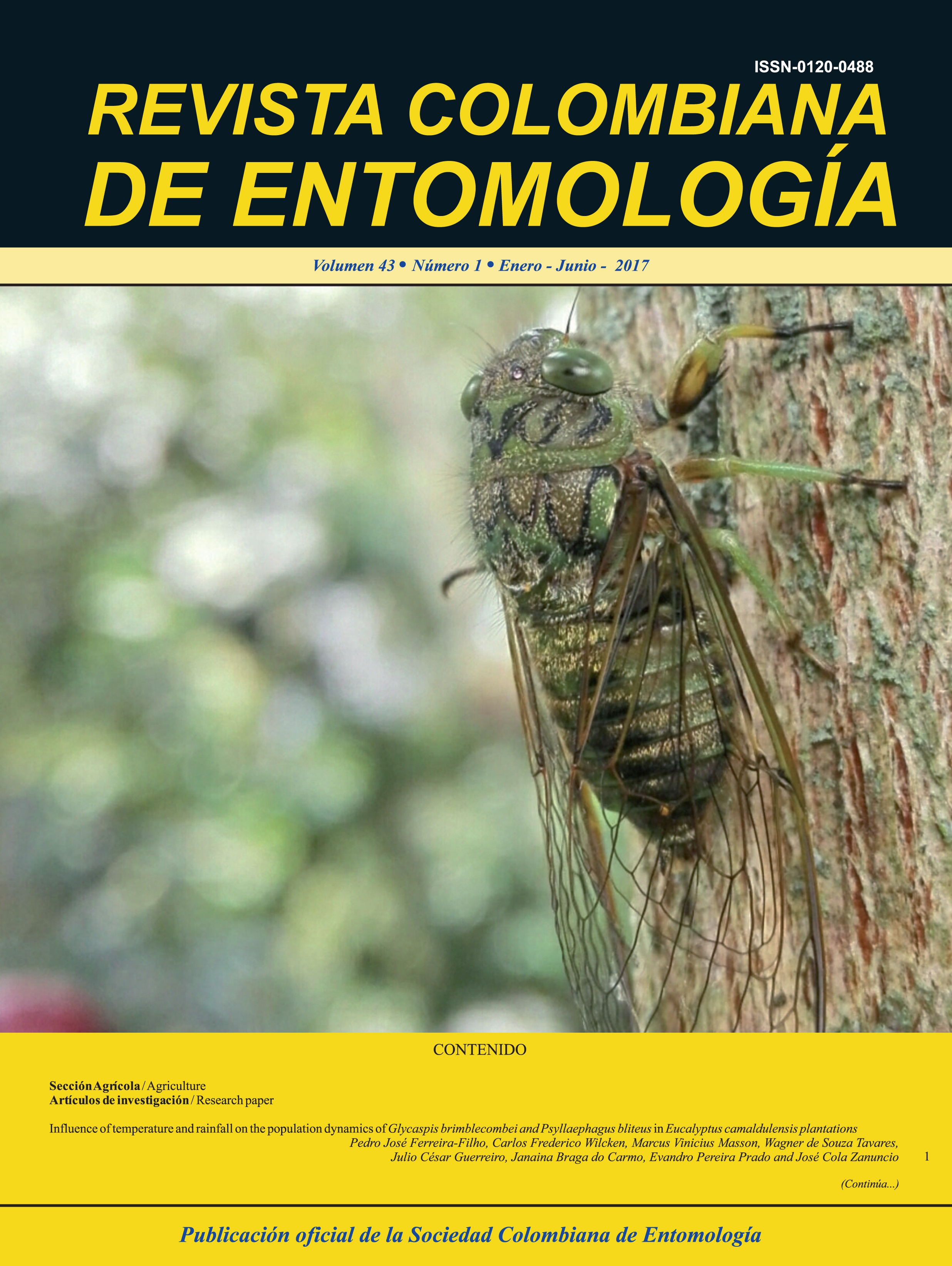 Nuevos registros, notas de distribución y diversidad de especies de Carabidae (Insecta: Coleoptera) de Parques Nacionales de Túnez
Endemismo Parque Nacional d'Ichkeul Parque Nacional El Feidja Fauna de Túnez
Main Article Content
Túnez es un país muy importante del Patrimonio Mundial Natural del cual poco se conoce sobre sus recursos en fauna de insectos. En este estudio, se presenta el primer trabajo sobre Carabidae muestreados durante 2012-2013 en los parques nacionales Ichkeul y El Feidja. Se encontró un total de 52 especies, clasificadas en 33 géneros, 14 tribus y seis subfamilias. Cinco especies son endémicas para el África del Norte, y dos se registran por primera vez en Túnez.
Ghannem, S., Bejaoui, M., & Boumaiza, M. (2017). Nuevos registros, notas de distribución y diversidad de especies de Carabidae (Insecta: Coleoptera) de Parques Nacionales de Túnez. Revista Colombiana De Entomología, 43(1), 69–76. https://doi.org/10.25100/socolen.v43i1.6652
Downloads
Download data is not yet available.
Authors retain the copyright on their work and are responsible for the ideas expressed in them. Once a manuscript is approved for publication, authors are asked for a publication license for the term of legal protection, for all territories that allows the use, dissemination and disclosure of the same.